Experienced music tuition, for beginners to advanced players...
Specialising in Oboe, Flute, Clarinet, Saxophone, Bassoon and Recorder
keyboard_arrow_down
About Tone Woodwind Tuition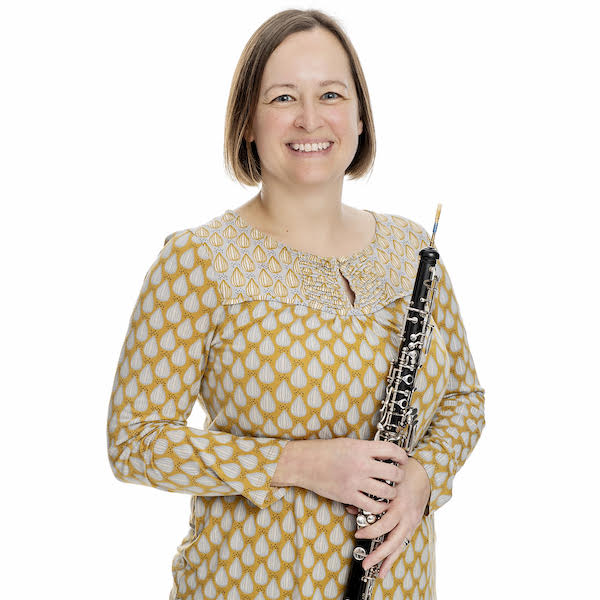 Tone Woodwind Tuition is run by Carolyn Tudor who is a specialist woodwind teacher, offering lessons in Taunton on oboe, flute, clarinet, saxophone, bassoon and recorder. She also teaches beginner piano and music theory.
---
With over 20 years of music teaching experience, Carolyn has a Music BA (Hons) and a PGCE from Southampton University, and 13 years working for Hampshire Music Service. She is also an examiner for music exams.
Having lived in Taunton since 2015 Carolyn is now well known in the area and teaches at many of the local state and private schools, as well as Guildhall Young Artists Taunton. She also leads local music projects, orchestras and choirs, and is the Double Reed tutor for the Somerset County Youth Concert Band.
Lessons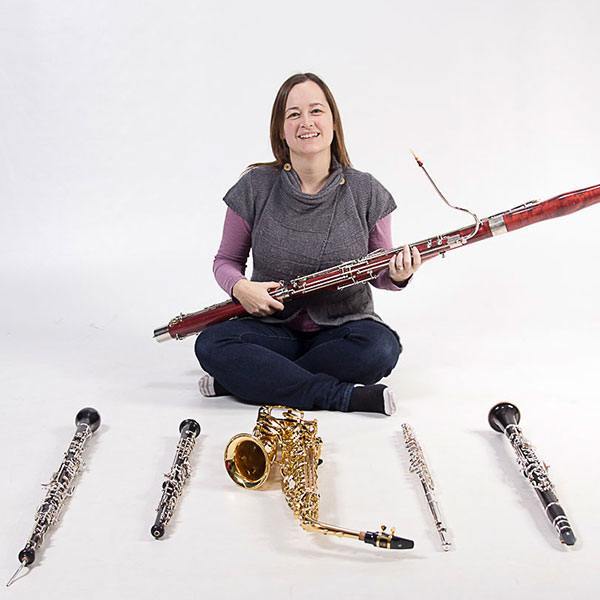 Carolyn teaches from her dedicated home music room in Taunton which is fully suited to a relaxed and rewarding lesson experience. The music room is a short walk from Richard Huish College, King's College, and Bishops Fox's School and within easy access of Junction 25 on the M5. Carolyn is also available for peripatetic music tuition and has enhanced DBS clearance.
---
Naturally Carolyn has a working knowledge of the current music examination syllabuses and accompanies her own students in their lessons, but she is equally happy to teach students who would just like to play for pleasure and prefer not to take examinations.
A free trial lesson is offered before a new pupil commits to lessons, a deposit may be required which will be returned after the trial lesson or carried forward into the next sequence of lessons. This is so the new prospective pupil has time to discuss their aspirations, any previous musical experience, and book a regular lesson time.
Rates
Lessons are charged at £19.50 for half an hour or £39 for an hour. 24 hours notice is required for cancelling a lesson and lessons cancelled after this point will still be charged for. A month's notice is required when stopping regular lessons.
---
Tone Woodwind Tuition pupils have free access to their own area of the website through the 'Pupil Portal'. Here they can view their calendar of upcoming events and lessons, monitor their account and invoices, track their practice time, and more...
Carolyn is an amazing music teacher. I can not recommend her enough. She not only teaches my 2 children oboe and clarinet but also agreed to teach me to play the oboe. I think there is no other recommendation needed than the fact that she, through my daughters, made me keen to play music again.

She is extremely patient and enthusiastic. She always encourages and never criticises resulting in happy pupils with well deserved good exam results. She gives 100% and the online support is excellent both for communication and exams. Thank you Carolyn.

Parent/Pupil, July 2020
Carolyn is currently teaching both of my sons a woodwind instrument and they thoroughly enjoy her lessons. The eldest has just sailed through his Grade 1 Oboe exam with a distinction after only a year of teaching and is taking part in concerts and is part of the school band. The youngest has only been learning the Sax for a couple of months and although initially reticent, is beginning to flourish. This is all down to Carolyn's lovely manner and teaching style in which she manages to enthuse and encourage her students to develop their knowledge and love of music without the need for pressure. I can thoroughly recommend Carolyn and Tone Woodwind Tuition.

Parent, April 2017
Thank you to Carolyn Tudor of Tone Woodwind Tuition for getting me through my Grade 1 Clarinet Exam. At the start of 2016 I had never played a musical instrument nor read music. I've now passed this exam in under 11 months, when most students take about 18 months, thanks to Carolyn's expert tuition.

Adult pupil, December 2016
Best in the West, as they would say. Carolyn is a great encourager and can correct mistakes without making you feel like a complete idiot.

Adult pupil, August 2016
Carolyn's teaching is inspiring. I picked up a treble recorder after thirty years of not playing an instrument, not sure how long my desire to play again (after so many years) would last, but from the first lesson, Carolyn reignited my passion for music and reminded me how much fun it can be. It's added a whole new dimension to my life. Thanks, Carolyn!

Adult pupil, March 2016
Thank you so much for all of my clarinet lessons. Although you have only taught me for 2 years I feel like I have progressed so much since the start of Year 7 when I didn't even know how to tongue.

Clarinet pupil, aged 13, June 2015
Thank you very much indeed for all you have done for your pupils during your time with Hampshire Music Service. There will be literally thousands of young musicians who will remember their lessons with you and ensemble membership with huge affection and inspiration.

Head of Service, Hampshire Music Service, June 2015
I have had the pleasure of working with Carolyn for over 8 years. In that time I have been consistently impressed by the way she is able to engage the pupils and encourage and enthuse them to attain the highest possible standards whether that be in lessons, in graded exams or as members of school, area and county ensembles.

Head of Music, Swanmore College of Technology, Hampshire, June 2015
Thank you very much for all the time you have spent with my daughter. She has enjoyed very much being your pupil. Thanks to your help she has learnt to love the music and her passion for playing the flute has increased day by day. We believe this is really important and very difficult to achieve. We will always think of you as her very first and lovely flute teacher.

Parent of flute pupil, 2018
Get in Touch
Carolyn is always happy to hear from prospective new pupils.
Please call 07974 380 139 or fill in the enquiry form to find out more.
Send a Tuition Enquiry
---
Tone Woodwind Tuition
---
Carolyn is a member of
Get in Touch
Please fill in your details below to contact Carolyn about music lessons and tuition.